If you're thinking it's mostly erotica, you would be right! Though we get our fair share of conspiracy, anti-vax, anti-mask pieces in the mix too.
Lowbrow Lowdown explores the cultural moment in front of us right now by reviewing how it manifests in pop, trash and pulp culture. Season 1 is all about pandemic prose, the self-published literature of coronavirus. COVID-19 has been at the centre of our lives here in Australia and around the world, and with the continuing debates about vaccination (please get vaccinated if you can), masks, lockdowns and science, this has naturally found its way into self-published literature on Amazon. Yes, it's mostly erotica.
Join us for Season 1, all about pandemic prose. We're reading it so you don't have to. Who knows, you might be surprised by what we find!
In the Lowbrow Lowdown, Natasha and Damien dial into what's happening around us, drink a glass (or two) of something and wheeze-laugh their way through the fabulous and the dastardly of pop, trash and pulp culture.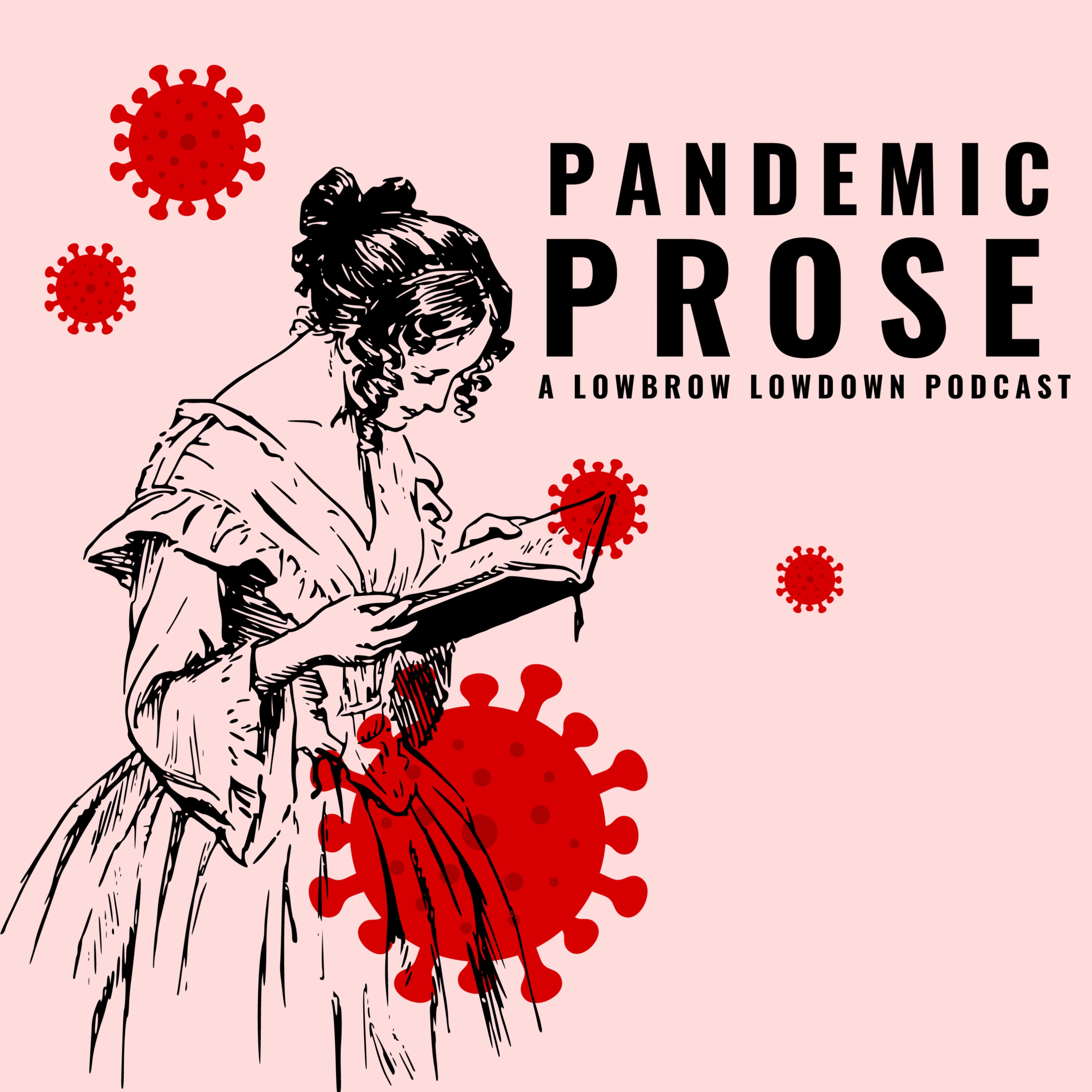 Well, a content warning for a super racist and somewhat sexist book, The COVID Killer was… well… you know what you need most in a genre that is built on suspense? That's right, suspense. I'd say The COVID Killer was missing an editor, but I don't even know if an editor could save this book. It was a lot like a Chip Driver mystery (a Good Place reference for those of you playing at home).Join Natasha and Damien for bad motives and abysmal police work in The COVID Killder.Rating out of five masks:Natasha and Damien: 😷 (combined, they gave half a mask each).Do you have questions, comments or want to share your thoughts on what we're reading? Email us at lowbrowlowdown@gmail.com.Music from the Youtube Audio Library: Book Bag by E's Jammy Jams See acast.com/privacy for privacy and opt-out information.
Music from the Youtube Audio Library: Book Bag by E's Jammy Jams