If you're thinking it's mostly erotica, you would be right! Though we get our fair share of conspiracy, anti-vax, anti-mask pieces in the mix too.
Lowbrow Lowdown explores the cultural moment in front of us right now by reviewing how it manifests in pop, trash and pulp culture. Season 1 is all about pandemic prose, the self-published literature of coronavirus. COVID-19 has been at the centre of our lives here in Australia and around the world, and with the continuing debates about vaccination (please get vaccinated if you can), masks, lockdowns and science, this has naturally found its way into self-published literature on Amazon. Yes, it's mostly erotica.
Join us for Season 1, all about pandemic prose. We're reading it so you don't have to. Who knows, you might be surprised by what we find!
In the Lowbrow Lowdown, Natasha and Damien dial into what's happening around us, drink a glass (or two) of something and wheeze-laugh their way through the fabulous and the dastardly of pop, trash and pulp culture.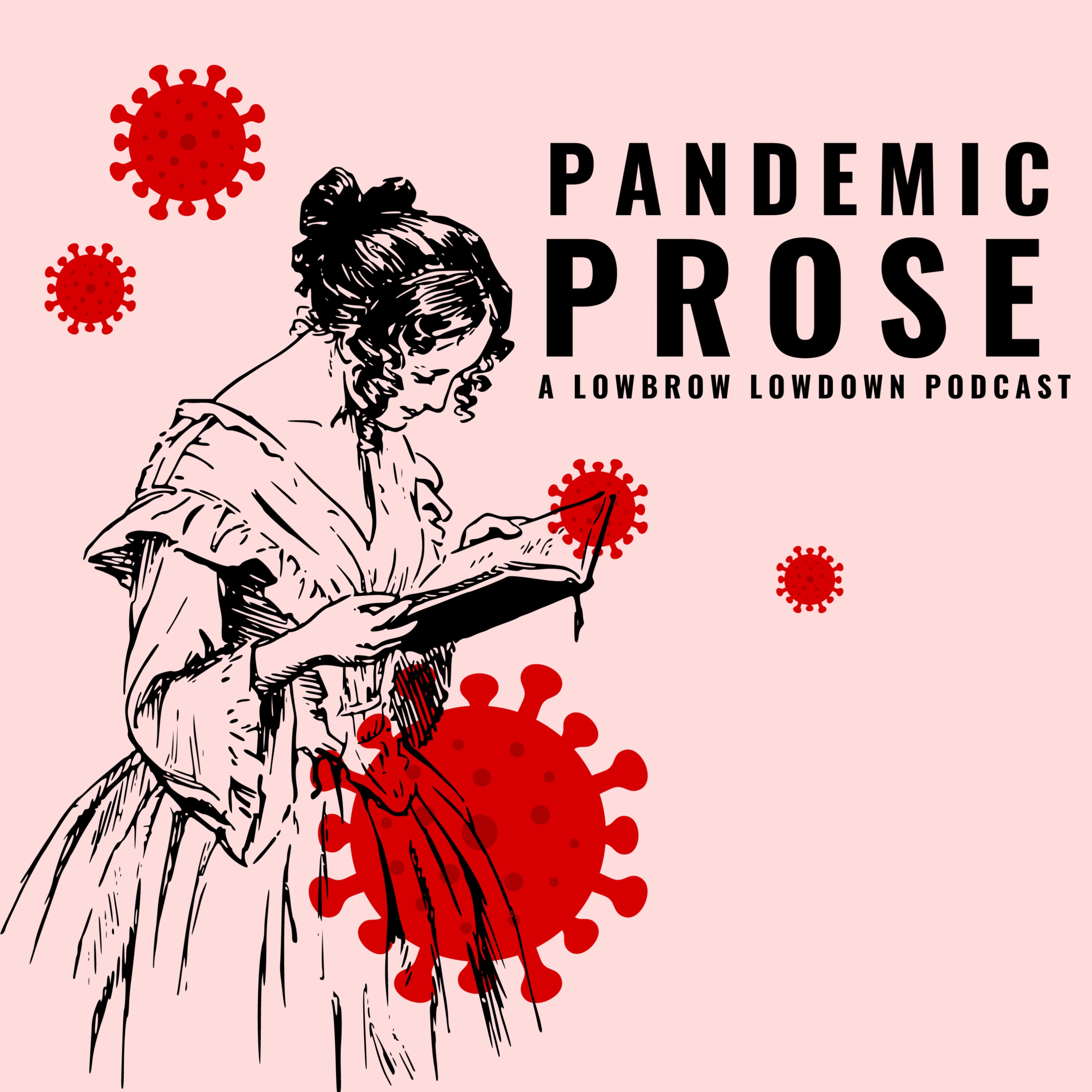 Covid Cupid: Finding love in the new plague
–
Lowbrow Lowdown
Like Icarus, Natasha and Damien flew too close to the sun; the wax has melted from the wings of a fantastic crime novella from the perspective of a crow, to dive to the depths of a bonkers Tinder fuelled COVID romance. This may be our lowest moment. COVID Cupid (Book 1) is a rough draft of a series of vignettes where, admittedly, the dire state of dating is definitely on show. If anything, this is yet another item of proof that there's a gap in the market for editors of self-published short stories.Natasha and Damien find out how to solve a crime from an unexpected perspective.Rating out of five masks:Natasha: 🤷🏻‍♀️ (she's got nothing)Damien: 😷 (for managing to navigate the Amazon publishing portal, also not racist which has been a struggle for a lot of these books)Do you have questions, comments or want to share your thoughts on what we're reading? Email us at lowbrowlowdown@gmail.com.Music from the Youtube Audio Library: Book Bag by E's Jammy Jams See acast.com/privacy for privacy and opt-out information.
Music from the Youtube Audio Library: Book Bag by E's Jammy Jams