Good morning,
It's day 29 of the #DearPM project, and today we're talking about inclusion.
Today's contributor is former Australian Bobsleigh Team member and all-round awesome athlete, Simon Dunn. He is someone who has broken down barriers to LGBTI inclusion in sport, and continues to stand as a symbol of our right to belong and participate fully in what we love.
For those of you not familiar, here's Jimmy Fallon miming the bobsleigh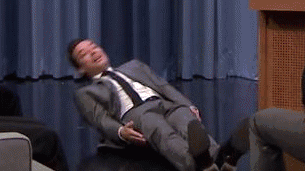 I'm so proud of all the people who helped me reach day 29 of this project. Tomorrow is the last day, and I will be acknowledging everyone who submitted, once more.
Take care,
Damo
—
The Hon Malcolm Turnbull MP
Prime Minister
Parliament House
CANBERRA ACT 2600
13 December 2016
#DearPM: Marriage Equality (29 of 30)
To the Hon Malcolm Turnbull MP,
Today's letter is from former Australian Bobsleigh team member, Simon Dunn. This brings up probably the most important topic of this series of letters: inclusion.
Simon represents an LGBTI person who has found inclusion in sport. I won't tell Simon's story for him, but he often talks about how important sport is in his life. The inclusion he found as an out gay man in this arena has stood as an inspiration for many other LGBTI people to assert their place in Australian sport.
This brings me to the topic of marriage equality. There is a major barrier to LGBTI people feeling included in Australian culture, and the small amount of time it would take you to allow a free vote on marriage equality would be a massive symbol of acceptance and inclusion for my community.
This is what Simon had to say:
Dear Malcolm Turnbull,

My name is Simon Dunn and I'm a former member of the Australian Bobsleigh team (yes we have a bobsleigh team) and I am also an openly gay man. This gives me the honour of being not only Australia's but the world's first openly gay man to represent their country in the sport.

I'm a stern believer in the idea that my sexuality shouldn't stand in the way of achieving my goals. I'm a bit old fashioned in the sense that I would one day love to have a husband, kids and the white picket fence. That is the Australian dream after all. Yet in Australia, the country I love and represent, my sexuality stands in the way of me ever doing this.

The Australian bobsleigh team trains in Canada – a country that implemented same-sex marriage more than a decade ago. Although terribly cold life here appears to have continued as normal after the legislation was introduced and all that appears to be different is the LGBTI community is treated equally.

Australians made their feelings very clear about your intended plebiscite. Spending $160 million on a plebiscite to get approval from the whole country on an issue which only directly affects a small section of the Australian community would have been an unjust waste of tax payer's money.

Mr Turnbull, I've never classified myself a Liberal voter but I've always been a supporter and advocate of yours. When you became Prime Minister, I was overcome with excitement that Australia would finally have a leader who would do what's right. It appears I was wrong. So Prime Minster, I urge you to put this decision to parliament and have a free vote.

Please do the right thing.

Sincerely,
Simon Dunn, Australian living abroad
What advice is the Prime Minister seeking from his foreign counterparts on the benefits of passing marriage equality in Australia?
Has the Foreign Minister provided advice on the higher quality of life for LGBTI people in foreign countries where their relationships receive full and equal recognition?
This is my twenty-ninth letter in a series calling for a free vote on marriage equality in the parliament, and in your current term. A free vote is the correct way to legislate for marriage equality. You could allow this to happen today.
Yours sincerely,
Damien O'Meara