Good morning,
I'm going to open with a call out for my final four submissions. Send you case for marriage equality to damien@djomeara.com. Every submission I have received so far has been so wonderful, each person has devoted their time to make their voice heard on this issue and I will be forever grateful for the effort people are willing to put in for this project.
And now, it's day 25 of the #DearPM project.
Today's submission is from the very corageous and wonderful Mario Bernardi, who puts forward a convincing case for marriage equality now. He highlights the importance of showing courage in this debate. Standing up for something when it isn't convenient takes courage. I want all politicians who support marriage equality to stand up, and cross the floor if necessary. Let's see some courage from within the walls of parliament. Let's hope we see it soon.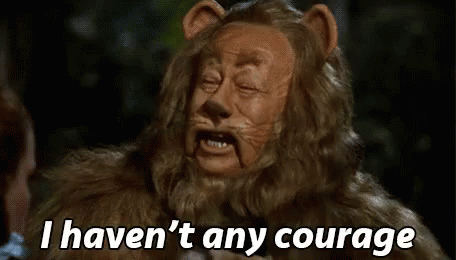 Take care,
Damo
—
The Hon Malcolm Turnbull MP
Prime Minister
Parliament House
CANBERRA ACT 2600
9 December 2016
#DearPM: Marriage Equality (25 of 30)
To the Hon Malcolm Turnbull MP,
I had an interesting conversation last night when I was telling someone about this project. I was at an event, and as I was leaving I ran into someone I know and they asked about the project. We quickly explained what I was doing to their friend, and I'll quote them: "There's no point writing to politicians, they never listen to us."
This isn't the first time I've come across this sentiment during this project. Frankly it's concerning that this lack of belief in our democracy exists. The fact is, marriage equality should have been passed under a previous government (on either side of politics), Australia has been ready for this change for almost a decade. Further inaction will only result in a further reduction in trust from the Australian people.
Today's letter is from a very important person: Mario Bernardi represents many LGBTI Australians who could have used marriage equality when they were young. The confidence that such action would instil in our community would have benefits beyond equal access to our laws. Marriage equality is a loud statement of acceptance for this community. Marriage equality says, you can now choose to whether or not to access or reject this institution. Currently that choice is made for all LGBTI Australians.
Mario has shown great courage and tenacity in his life and stands before us as a well-rounded person who contributes a huge amount to our society.
"To do something courageous is often synonymous with doing something that is right and just and fair."
I hope you hear Mario's words, loud-and-clear and take inspiration, and show courage.
Dear Prime Minister,

I first met Damien, the author of these letters, many years ago when we worked together. I'm embarrassed to admit that I was envious of the confidence and courage he seemed to exude – qualities that, for a long time, I didn't think I had. I've since come to know that courage is not innate, but is born of necessity.

We in the LGBTIQ community regularly need to be courageous. From the moment we first discover our feelings or identity, we must find the courage to accept that we are different from what we're told is 'normal'. Our societies or cultures imply, or explicitly tell us, that we are 'disordered' or 'unnatural'. When we decide it's time to start telling others and engage in the ritual of coming out, we have to find the courage to tell those we love that we're not quite the person they might have expected us to be. We regularly face the dangers of searching for relationships, either online or in person, never sure whether we're actually being baited by a despicable troll or a violent homophobe or transphobe. We continue through life, changing jobs and meeting new people, continually having to find the courage to come out each time. When we fall into enduring, loving relationships, we must find the courage to commit, knowing that our relationships are not universally accepted and that we are not guaranteed the same recognition and security as married couples, especially if something were to happen to one of us.

Many of us experience verbal and physical abuse, purely because of our sexuality or gender identity, and must find the courage on a daily basis to merely step outside and go about our lives. Worse still, for many of us, it takes great courage to constantly ignore the negative thoughts telling us that we're not worthwhile, we're not normal and we don't deserve happiness. The lives of far too many in our community have succumbed to those thoughts – and not for lack of courage, I add, but out of despair and personal suffering.

It is for all of these reasons that marriage equality, without a harmful plebiscite, is so important to our community. Marriage reform can cultivate acceptance and reflect society's contemporary values. It gives LGBTIQ people the ability to feel accepted and valued, and provides us with myriad practical benefits and opportunities to grow and contribute to society.

Mr Turnbull, I know that you have told us that marriage equality is not a priority for your government. I know that to change positions on this issue could spell the end of your leadership, and so would take great courage on your part. But to do something courageous is often synonymous with doing something that is right and just and fair. Courage is never needed for the path that is easy or personally convenient. Society already expects much courage from LGBTIQ people – as our Prime Minister, it is only right that we can seek the same courage from you.
Mario Bernardi, Victoria
We need a bi-partisan approach on this issue:
Will the Prime Minister commit to meeting with the Opposition Leader by March in 2017 to discuss and come to agreement on a path forward for marriage equality in this term of government?
What advice has the Attorney General provided to the Prime Minister about a bi-partisan approach to passing marriage equality in Australia?
This is my twenty-fifth letter in a series calling for a free vote on marriage equality in the parliament, and in your current term. A free vote is the correct way to legislate for marriage equality. You could allow this to happen today.
Yours sincerely,
Damien O'Meara