Good morning Australia,
It's Monday, and we are on day seven of the #DearPM project. I'm feeling a bit of fatigue today. But I'm so lucky that I have so many people supporting me to write these letters each day.
Today's contribution is from Pixie Longhurst, who is currently engaged and hoping to marry in Australia. Pixie is another friend whom I met through my time with the Melbourne Gay and Lesbian Chorus. A strong and confident person, this letter is the first time I've heard her full story. I'm very proud of Pixie for sharing her story, it takes courage to put yourself out there, as many people in this project do.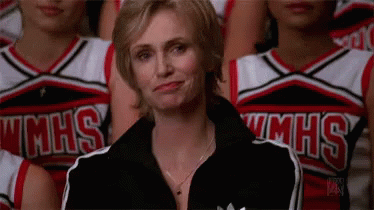 Keep making submissions, I still have quite a few days to fill! Send them to damien@djomeara.com.
Take care,
Damo
—
The Hon Malcolm Turnbull MP
Prime Minister
Parliament House
CANBERRA ACT 2600
21 November 2016
#DearPM: Marriage Equality (7 of 30)
To the Hon Malcolm Turnbull MP,
Let's talk about weddings. Last year when my brother and his wife married, they included a statement rejecting the words forcibly inserted in the in the marriage act by Howard in 2004 (and therefore in their wedding). It was a deeply moving moment that my brother and his wife, on this wonderful and important day, were willing to make a statement of protest. I wish it didn't have to be inserted into their day. But I will always be grateful for their solidarity.
Today's submission is from Pixie Longhurst, who shares her experience in people using her personal struggles against her, and of being engaged to her girlfriend, while living in a country that doesn't afford her the right to marry.
"Weddings. I feel like my whole life for the last 5 years has been about weddings. I suppose I'm just at that age when all my friends are taking that wonderful step and starting their new lives together.

I have danced at so many weddings. I have cried at the vows. I have spent countless hours and dollars on engagement and wedding gifts. I have wished so many brides and grooms every happiness. There truly is nothing like a celebration of love to bring out the best in people.

Earlier this year I took my own plunge, and asked my girlfriend to marry me. I knew it wasn't legal, but I knew I wanted to spend the rest of my life with her.

Since then, I have been questioned by so many well-meaning friends. 'When's the big day?' 'Have you bought your outfits yet?' 'Where are you having it?' 'Who's walking you down the aisle?' – the questions are always asked with innocent excitement, but they make my heart sink. I don't have a date. We haven't picked outfits or celebrants or cakes. I downloaded a wedding planner app and realised I had nothing to put in it, because I can't plan anything. I don't know how long I'm going to have to wait until I can marry the person I love.

When John Howard first changed the marriage act in 2004, I aided in that effort. I was deeply closeted, and I believed everything the church told me about being gay – that I was sinful, that I was going to hell, and that under no circumstances should LGBTIQ people share the same ceremonies as heterosexuals. The church was all I'd ever known, so when I was instructed to write letters to my local member asking for the marriage act to be changed, I obeyed.

It has taken me half my life to unlearn the homophobia that I internalised from the church. I will forever have to live with the fact that I helped take my own rights away, because I believed what the church told me – that I wasn't deserving of a loving relationship.

I know better now. I know that I AM deserving of love and respect. My life matters as much as anyone else's, and I should be able to join my life to the woman I love. We are just two people who want to celebrate our love with the people who love us. It shouldn't be this hard.

Please, treat us with the dignity, respect and love that every Australian deserves. Let our friends and family dance at our wedding."
Pixie Longhurst, Victoria 
Pixie talks about those words that were inserted into the marriage act: "marriage means the union of a man and a woman to the exclusion of all others, voluntarily entered into for life." I would like the Prime Minister to respond to the following question:
What advice has the Prime Minister received from the Minister for Health and Ageing on the continuing effect of the words "marriage means the union of a man and a woman to the exclusion of all others" on the mental health of LGBTI people in Australia?
If the Prime Minister has never sought this advice, what steps will the Prime Minister take in order to understand the effects of these words on the mental health of LGBTI people in Australia?
This is my seventh letter in a series calling for a free vote on marriage equality in the parliament, and in your current term. A free vote is the correct way to legislate for marriage equality. You could allow this to happen today.
Yours sincerely,
Damien O'Meara